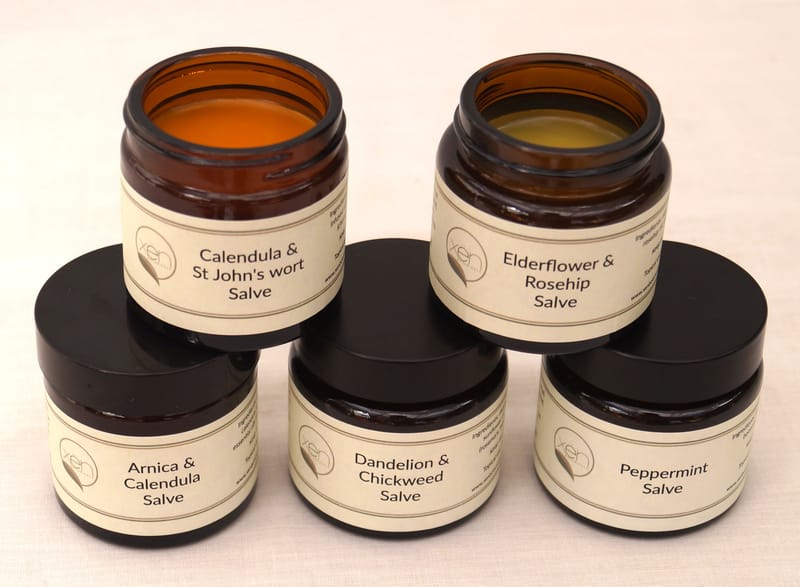 Salves and Balms
Our salves are made slowly, with care. We take the best organic or locally grown herbs and then infuse the oil. The salves are made by hand in small batches, using local beeswax or shea butter and candelilla wax for our vegan salves, and then mixed with small quantities of beautiful smelling essential oils. The quality of the infusions can be seen in the rich colour of the salves. Our Baby Balm has no essential oils.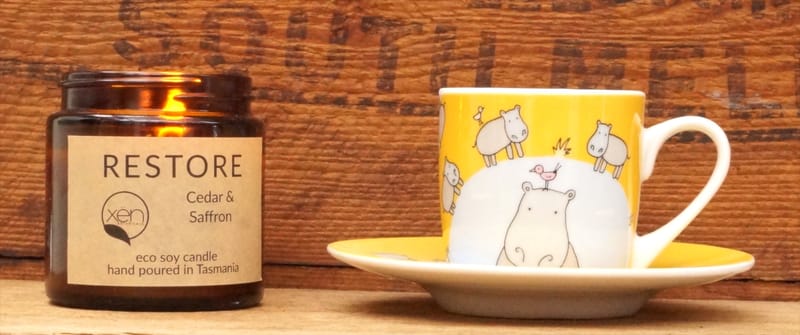 Candles
We offer two varieties of candles: amber glass jar candles and clear apothecary jar candles. Each of these are reusable containers. Our candles are made from environmentally friendly soy wax, with cotton wicks. Soy candles have long burn times and a good fragrance throw.
Learn More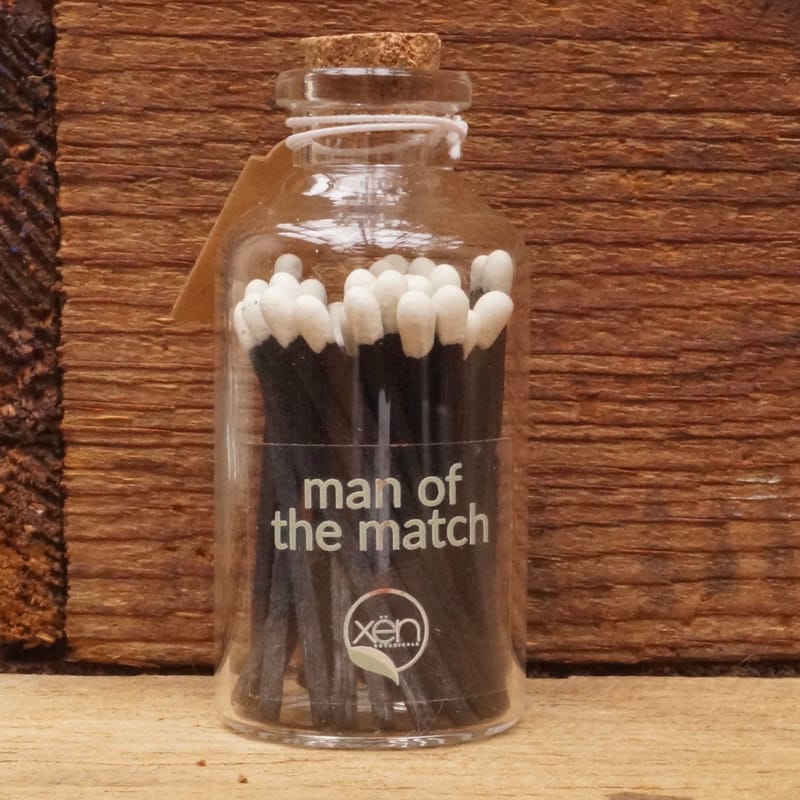 Bits and Pieces
All the candles we make are fragranced with botanical themes. Think of the heady smells of fresh rain in a garden, freshly cut wood, and the refreshing smells of citrus. These are all blended to have a complex set of high, medium and low fragrance notes. Use our cheeky matches if giving as a gift! We also usually have snuffers and trimmers in stock: please email if you would like to add one to your order.
Learn More